Customise
Change the way it looks
Change the colours of the different types
| | | |
| --- | --- | --- |
| type | now | new colour |
| adj+n | | |
| adv+adj | | |
| adv+v | | |
| adv+vpp | | |
| n+n | | |
| v+adj | | |
| v+adv | | |
| v+n | | |
Change all to same colour
Clear all highlighted words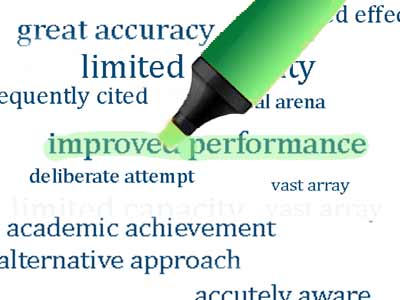 ACL highlighter & gapfill
Find academic collocations in a text
Use this tool to highlight collocations (word combinations) from the ACL (Academic Collocation List). Enter the text in the box below then click 'submit'. Note that ACL covers 1.4% of written English (compared to 10% for the AWL), so there are likely to be only a few collocations in any given text. If you want to use the gapfill maker (below), you will need to input and highlight the text first. You may also like to try the AWL highlighter, which uses words from the AWL and is a companion to this page.
The highlighted text will appear here.

Sorted word list (by level) will appear below.



Collocation list
Sorted by type
Gapfill Maker
Create a simple exercise
Create a simple gapfill for the above text. You will need the words above to complete it. This works best if there are several collocations in the text; if there are only one or two, the exercise will be too easy!
Gapfill will appear here.