2. Tools newsletter
What they are
This newsletter explains some of the tools that are available on EAPFoundation.com.

EAP 'Tools'
Be creative with EAP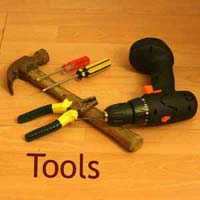 The EAPFOUNDATION.COM website is filled with useful interactive features to help students play a more active role in their study of EAP. Some can be found on every page (e.g. the
AWL Widget
) while others can be found in a special section called
EAP Tools
. Using these tools will help you understand EAP (especially vocabulary) more completely.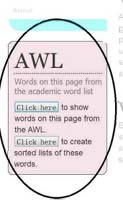 AWL widget
The AWL (Academic Word List) is a good starting place for learning academic vocabulary. But just trying to memorise this list is not useful: you need
context
. One tool to help with this is the AWL Widget. One click and you can highlight all the words from the AWL on any page of the website.
Find out more
.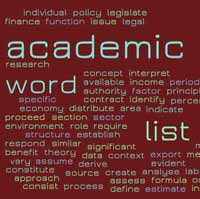 AWL highlighter
Possibly the most popular feature of the site, the AWL highlighter is another tool to enable you to highlight words from the AWL - but this time,
you
choose the text. You can also see the sub-lists, and can personalise the output by choosing your own colours.
Try it now
.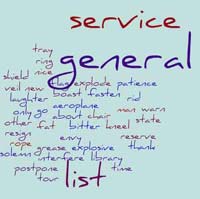 GSL tools
The AWL is a good starting point in building your academic vocabulary, but the 2000+ words in the GSL (General Service List) should not be forgotten. The AWL contains the most common academic words
not
in the GSL, but there are still many good academic words in the GSL, some of which you may not know. The
GSL highlighter
can help you identify these. The GSL limiter might be a better tool, allowing you to focus on a smaller range of GSL words.
Try it now
.


Other tools
There are other tools available on the site besides those in the Tools section. For example, each of the essay types in the
essays
section comes with an example essay, and there is a highlighter tool (using JavaScript) for each one, so you can highlight the key features such as thesis statement, topic sentences, transition signals, etc.
Try one now
.






The following newsletters are in the archive:
Quarterly newsletters